Sea Dogs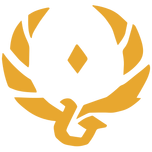 The Sea Dogs is the company that organize The Arena where crews of four as well as crews of two can compete against each other for glory within the Sea of Thieves.
The Sea Dogs are led by DeMarco and Lesedi Singh. Their headquarters, The Glorious Sea Dog, is a large tavern is located on Arches Peak, in the middle of the Sea of Thieves. The inside of the tavern can only be accessed from the Arena game-mode lobby, however all of the necessary NPCs from within are also available outside the Glorious Sea Dog in Adventure Mode.
These are the main NPCs tied to the Sea Dogs. Most can be interacted with to purchase promotions and promotion rewards for the Sea Dogs.
Reputation is used to progress through the Promotions of the Sea Dogs. Sea Dogs Reputation is acquired by playing matches in The Arena game-mode and completing Commendations for The Sea Dogs within the matches.

The Sea Dogs Promotions are one of the leveling paths in Sea of Thieves. They are available when the player has reached a minimum Reputation level with the Sea Dogs and are unlocked by paying a certain amount of Gold.
New Sea Dogs levels can be obtained by playing matches in The Arena, completing Sea Dogs Commendations or buying them with Letters of Recommendation. Each new Promotion unlocks an upgradeable version of either the 'Glorious Sea Dog Cutlass or Blunderbuss and the Promotion Title.
| Rank | Promotion | Level Cost | Rank Description | Upgradeable Weapons | Item Cost | Ship Cosmetics | Item Cost |
| --- | --- | --- | --- | --- | --- | --- | --- |
| 5 | Arena Pup | 100  | As an Arena Pup, you'll have to stop playing around and chase some more victories! | Measly Sea Dog Cutlass | 700  | Glorious Sea Dog Sail | 69,950  |
| 10 | Arena Mutt | 200  | As an Arena Mutt, you're beginning to get noticed. Dig up some more victories and further glory awaits! | Lowly Sea Dog Blunderbuss | 700  | Glorious Sea Dog Hull | 69,950  |
| 15 | Arena Terrier | 300  | As an Arena Terrier, you're starting to shape up, but you need to sniff out further glory! | Notable Sea Dog Cutlass | 1,400  | | |
| 20 | Arena Fox | 400  | As an Arena Fox, you've made your mark. Keep up that dogged determination and seize more victories! | Prominent Sea Dog Blunderbuss | 1,400  | Glorious Sea Dog Capstan | 69,950  |
| 25 | Arena Hound | 500  | As an Arena Hound, keep gnawing away and glory shall be yours! | Renowned Sea Dog Cutlass | 2,100  | | |
| 30 | Arena Bulldog | 600  | As an Arena Bulldog, you'll need to dig up some more victories to win more glory! | Famed Sea Dog Blunderbuss | 2,100  | Glorious Sea Dog Wheel | 69,950  |
| 35 | Arena Jackal | 700  | As an Arena Jackal, your fame is starting to spread. Hunt down some more victories! | Esteemed Sea Dog Cutlass | 2,800  | | |
| 40 | Arena Coyote | 800  | As an Arena Coyote, glory is before you. Fetch your weapon and continue to victory! | Revered Sea Dog Blunderbuss | 2,800  | Glorious Sea Dog Cannon | 69,950  |
| 45 | Arena Wolf | 900  | As an Arena Wolf, your fame goes before you. Keep one paw on your weapon and the Sea Dogs will be proud of you! | Notorious Sea Dog Cutlass | 3,500  | | |
| 50 | Arena Master | 1,000  | As an Arena Master, you can count yourself amongst the finest of the Sea Dogs! May your battles be forever bathed in glory! | Legendary Sea Dog Blunderbuss | 3,500  | Glorious Sea Dog Figurehead | 69,950  |
Each of these Commendations also rewards Players with a Title of the same name. Arena Game Mode Commendations:
Dedicated Sea Dog → Play 200 Contests wearing at least 5 pieces of Glorious Sea Dog Clothing
Sea Dog Cannoneer → Succeed with 2000 cannonball hits on Ships or Players using the Glorious Sea Dog Cannons
Grade I - 100 Hits
Grade II - 250 Hits
Grade III - 500 Hits
Grade IV - 1000 Hits
Grade V - 2000 Hits | Unlocks Triumphant Sea Dog Cannon for purchase
Sea Dog Sailor → Play 200 Contests with the Glorious Sea Dog Figurehead, Anchor, Wheel and Cannons equipped in the Arena
Sea Dog Captain → Win 100 Contests with the Glorious Sea Dog Figurehead, Anchor, Wheel and Cannons equipped in the Arena
Glorious Sea Dog → Win a contest when you own all of the Glorious Sea Dog Clothing, Vanity Items, Equipment Items, Weapons and Ship Parts
Triumphant Sea Dog → Win a contest when you own all of the Triumphant Sea Dog Clothing, Vanity Items, Equipment Items, Weapons and Ship Parts
Athena's Fortune Commendation: